Joined

Jul 23, 2019
Messages

780
Reaction score

61
Location
Domestic purposes?
I recall a thread some time ago about household items used for fishing purposes (repropriated?) so this is a bit of a mirror opposite.
I've had various requests over the years for lengths of line, God only knows what people wanted it for maybe bead making or something but someone did tell me they wanted to use it for curtain tie backs!
I vaguely recall using it myself to tie back a shower curtain for many years
mg:
And we all remember Fergie's skirt blowing up coming down those plane steps (I'm still traumatised, I haven't seen that much ginger since Duracell came about) and the future outfits which had lead shot sewn into the hem.
That aside I lit my barbeque this afternoon and low and behold where the hell are my bloody tongs?
I searched high and low but they're nowhere to be seen, the garden pixies have carted the damned things off!
Not to be deterred I decided that they were an unnecessary luxury anyway and that I'd turn my sausages by hand but one crackle and whiff of singed hair from my wrist and lower arm told me it was time for plan B.
Enter the Pike forceps...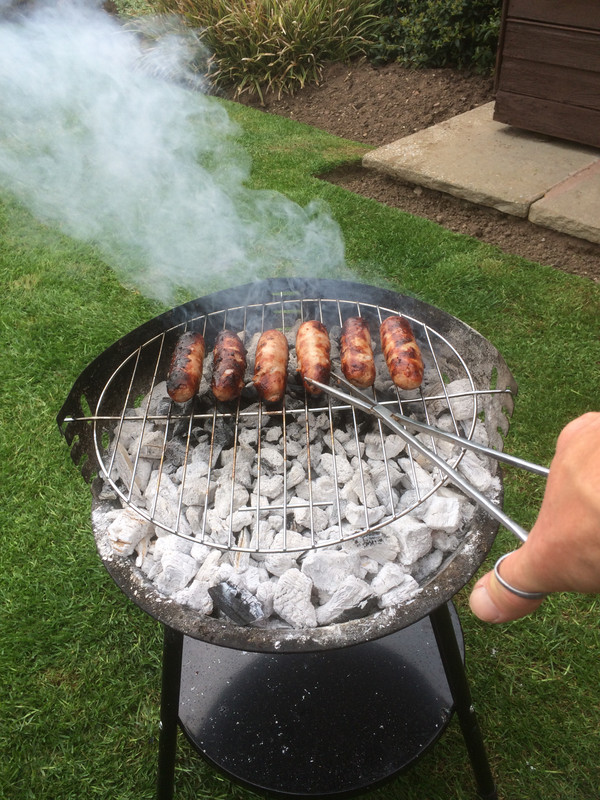 Ok they've been down the throat of numerous Pike but a cup of bleach, some boiling water and ten minutes later they were as good as new.
What items of fishing tackle have you used, or been asked for by others, for domestic purposes and does this threaten the future of B&Q?