Joined

Nov 2, 2010
Messages

81
Reaction score

0
Hi,
I want to do some spinning for chub and perch this winter, and I've bought a small vintage (40's/50's) baitcasting reel. It has jewelled spindle cap-ends, no plastic anywhere, and the spindles and cogs are machined and solid. They come up every so often on that e-*** site, and go for very little.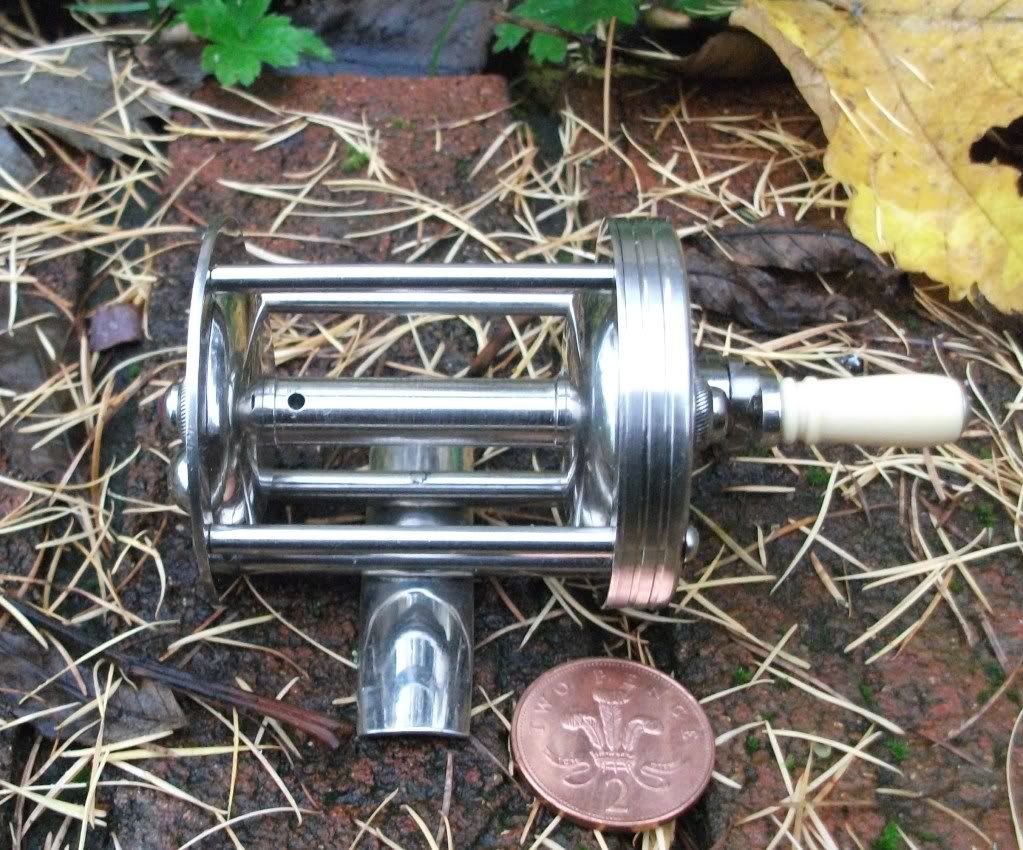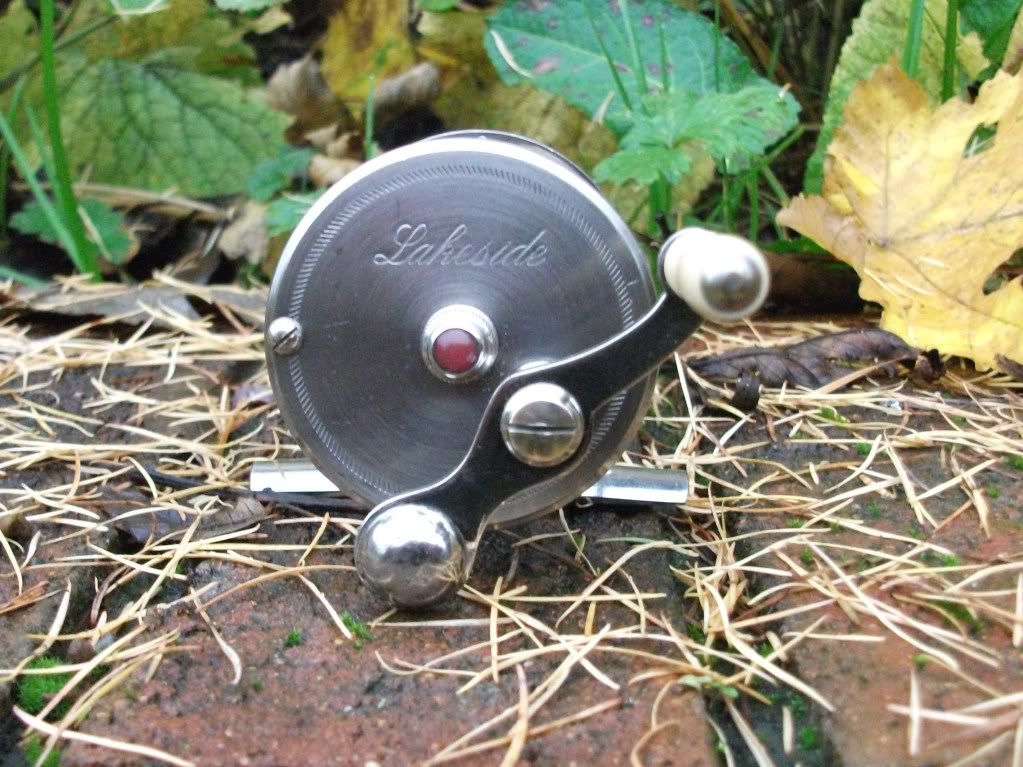 Why?
I like using vintage gear. If you see me during the trout season I'm the one fishing with a silk line, cane rod, and old Youngs (of Redditch) reel.
I can't afford another cane rod right now, so I'll be spinning with carbon.
My old spinning rod is a Scierra 7 1/2', 5 - 18gms, and I have no doubt it is up to the job, having landed good sea-trout on a smaller, less powerful rod when I fished the Wear a few years ago.
Now this reel is titchy. End-plates about two" across and the overall width of the reel itself is 2 1/2". I'm guessing it will hold about 100 yds of 12lb bs mono. No level-wind, but there is a ratchet button and a drag button (drag is non-adjustable), so the reel is
interesting
to cast
.
I just took delivery this morning, and stripped, cleaned and lubed it by lunchtime, and had a little spell on the Irfon this afternoon using some old fly-line because I didn't have any bulk mono (i'll sort that out tomorow).
Predictably, my casting was rubbish, but I could reach the opposite bank before I finished, and could kind of place my lure roughly where I wanted.
Interesting sideline - I was using a rattling, floating 3" green and yellow plug minus any hooks to cast with. Four or five retrieves from the end of the session I had a big brown trout go for my lure - he actually hit it which made a good casting session better for me
.
Phew - right, thanks for reading so far.
My question is
:
Has anyone any experience of fishing these old baitcasters?
Any problems or drawbacks?
Cheers,
Davidh
Last edited: