Hello,
I'm looking at getting a trolley for all my gear but just want to ask about 2 I have found. I'm not looking for a barrow type but one that is described a garden trolley as it would be easier for me to pull around and collapse to put in the car.
The ones I have found are these ones:-
For trips, in the garden or on a building site: this folding trolley from tectake is the ideal choice for almost any transport need. This robust trolley will easily tackle loads up to eight times its own weight. The wide, soft plastic tyres on this off-road specialist mean that even sandy...
www.tectake.co.uk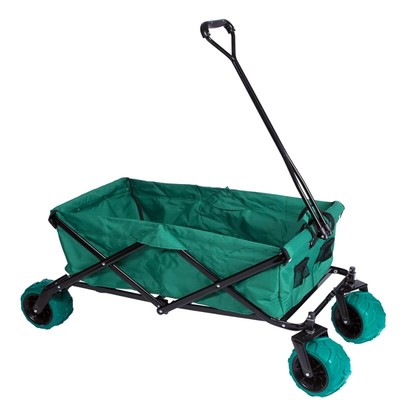 This robust multipurpose garden cart / trolley / wagon is perfect for moving heavy and bulky loads around the garden. <br> <br>It can be folded away when not in use for easy storage.
The one on eBay has been been discussed on here before but the Tectake one is cheaper. I asked for the load dimensions for the Kingfisher trolley and came back with 50x87x50cm but from the photos the depth doesn't look like 50cm.
Can anyone confirm if these are the right dimensions or whether they are the same size trolley?
Cheers
Dave