As a relic of my match fishing days I like to carry around 150-200 pre-tied hooks. In the past I have use translucent paper packets in wallets, which were OK, but difficult to keep dry and reuse. Tried resealable plastic bags, which were a pain to use, because of the static reaction with the nylon. Took me longer to put a hook in a bag than it did to tie one. The last 10 years I have been using the 6 inch Preston Innovations hook wallet, which has been pretty good. One or two small issues but nothing serious. I came across the new PI MAG hook storage box by accident, when watching a YouTube video. Bought one the other day, and I am impressed with it, the MAG Box is on the left and my previous PI wallet on the right:
[url=https://postimg.cc/kBR2xVqG]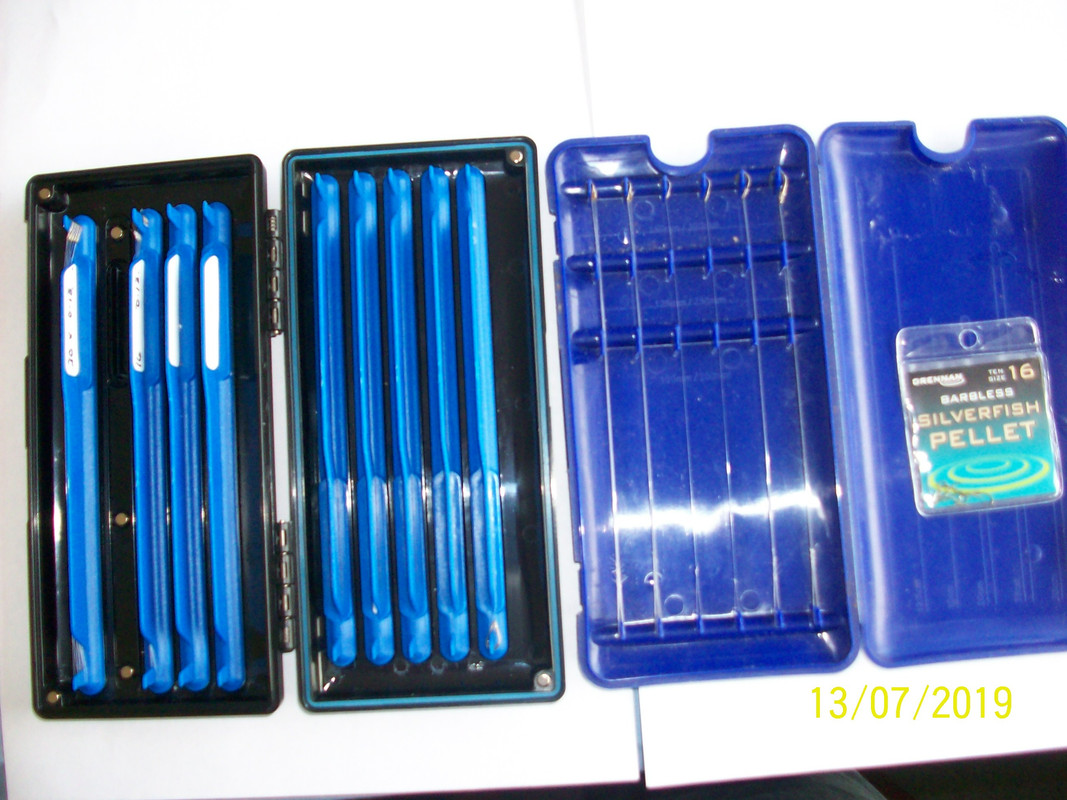 [/URL]
The winders, holding the hooks, are removable and retained magnetically in the case. The winders hook and loop retaining post edges are serrated, so each hook length is individually located. I got the 15cm (6") version, which contains 10 winders. This suits all my pole fishing requirements. So it seems to be a durable, compact, well designed and easy to use product. I am in the process of filling it now. The only minor criticism I have this. Most hook suppliers, PI included, sell hooks in packets of 10, yet the designers of the MAG box have opted for the hook winders to house only 8 hooks, strange. At £18 It is not the cheapest option, but for me it does what I want, so money well spent. Pete.
Last edited: